Terry Willies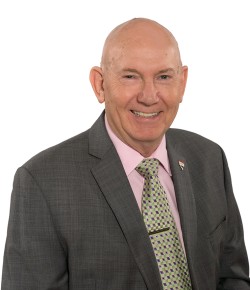 Team Associate / Photographer
More than 50 years ago, I was a young immigrant from South Africa, coming to Canada via England, but man was it cold in northern Ontario!! After 2 years of trying to make my old car start at 40 below, I got smart and headed for the west coast. Leaving the relative security of BCAA as branch office manager in New Westminster in 1976, I branched out and became a happy licensed realtor. The thrill of a new challenge came when a business partner and I became Re/max pioneers - opening and building the first two Re/max offices in the area. Proud to say that both are still thriving & successful. My first love though was selling homes so I returned to my clients and the real world of buying, selling and building our team. Commonly known around the place as "gadget man", my favorite gadgets are cameras & attachments. Photography is a passionate interest taking me to beautiful homes and gardens to promote our listings, out to explore our peaceful, natural surroundings and much farther afield to record our family travels. When I am not behind a camera, I am on a piano stool tinkling the ivories - satisfyingly therapeutic! Life is full - great times with family and friends, cooking up a storm, seeing live theatre productions & concerts - particularly jazz. Thank you to those special clients who became such good friends over the years.
Claims to fame :
Contestant in the first Mr. Millenium contest in 1999 to launch the fund raising for our Crossroads Hospice.
Travelled round the world in 1975 - visiting 36 countries.
Phone: 604-936-7653
Mobile Phone: 604-841-6290

Contact Terry Willies
Fields marked * are required